Willis Marine Center
17 Mill Dam Rd,
Huntington, NY 11743 , 40 52.949 N
73 25.405 W
VHF Channel 9
Tel:(631) 421-3400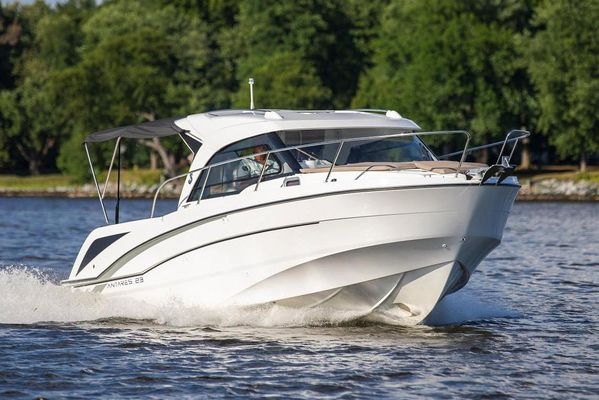 2020 Beneteau America Antares 23
Agile, powerful and very habitable, the Antares 23 oozes character. The ideal boat for exploring new shores, she is wonderful for taking a break for a few days, confident that you are completely safe.
The Antares 23 has a flared-out hull that delivers wonderful driving sensations, while boasting excellent seakeeping. The dynamic V design of the cap clearly announces the boat's stunning aesthetic design. Its clever deck plan offers three different possible cockpit seat layouts. Unique on a boat this size, the Antares 23's habitability sets it apart from other motor cruisers in this category. The wheelhouse is accessed by a large sliding glass door, sheltering a well-equipped modular living space. There is a real double cabin below the wheelhouse at the bow of the boat, with storage and a shower en suite, so you can stay on board for a few days. With walnut stained woodwork, the boat offers a very contemporary atmosphere. Designed to make living on board a real pleasure, the Antares 23's exterior and interior fittings make coastal cruising feel like a long-distance cruise.